November 23, 2007
The Place Promised in our Early Days
I bought this movie many months (maybe a year or more) ago, and just now got around to watching it.
Wow. This thing was incredible. Subtle at first, then bringing out the sledgehammers at the very end. And visually stunning. I haven't been this impressed by a anime movie since Laputa, and I'm about ten minutes away from ordering everything else that director Makoto Shinkai has ever done.
It's a deceptive film - I notice that Chris Beveridge mentions having a hard time describing it - because it isn't really what it looks like on the surface. It starts out as a slice-of-life film in what appears to be some future post-war period, then turns into an alternate-universe SciFi technothriller, then a war movie complete with resistance movements, fleet actions, and bloody air combat. But lurking around the edges all the while is the real focus of the film - a love story between three friends who are driven apart by the more overt plot elements.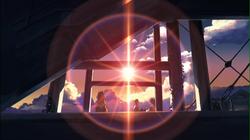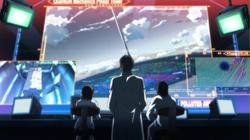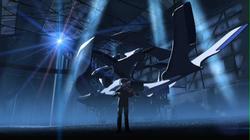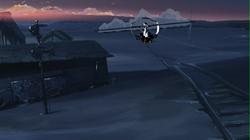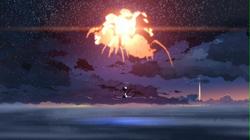 Did I mention that it looks incredibly good for a non-HD movie? Slap it up on the big-screen if you've got one - this movie deserves it.
Posted by: mparker762 at 12:18 AM
Post contains 200 words, total size 4 kb.
Comments are disabled. Post is locked.
12kb generated in CPU 0.02, elapsed 0.046 seconds.
41 queries taking 0.0342 seconds, 88 records returned.
Powered by Minx 1.1.6c-pink.